Regular price
$16.99
Sale price
$16.99
Unit price
per
Sale
Sold out
"Why can I not drink good coffee too..?" 
- Probably The Sampson
Deborah Sampson was a Massachusetts woman who disguised herself as a man in order to serve in the Continental Army during the American Revolutionary War. Talk about a Good Dudette!

Extremely bright and full of flavor, the sweetness is from sugars inherent in the cell structure of the coffee and, when roasted to a darker French Roast level, those sugars caramelize resulting in a bittersweet taste. Our darkest cup that we offer, it is sure to kickstart your day, or compliment a pastry after you hurdle some barriers, and begin to change the world. 12 oz. Dark. Whole Bean.
Share
View full details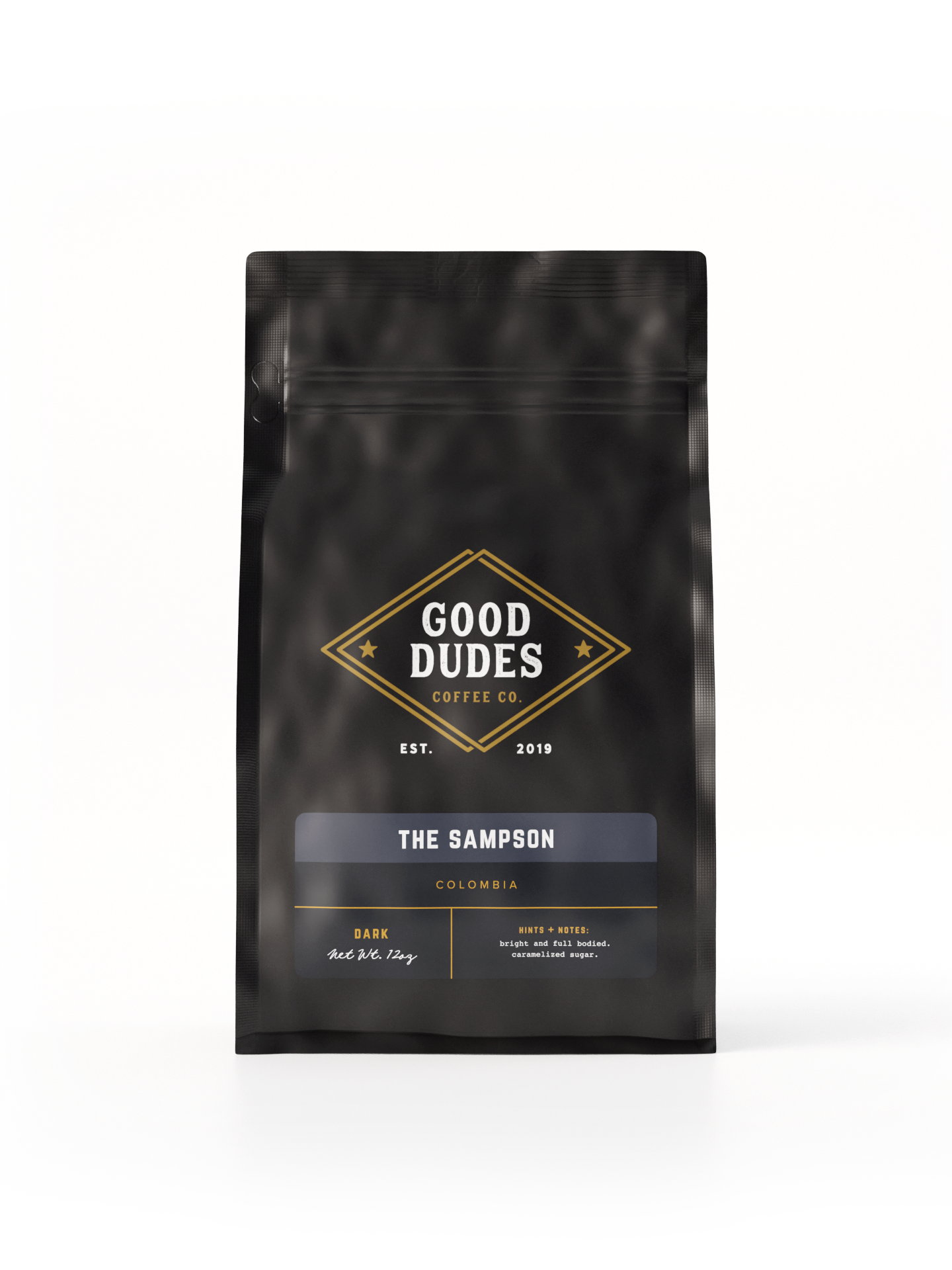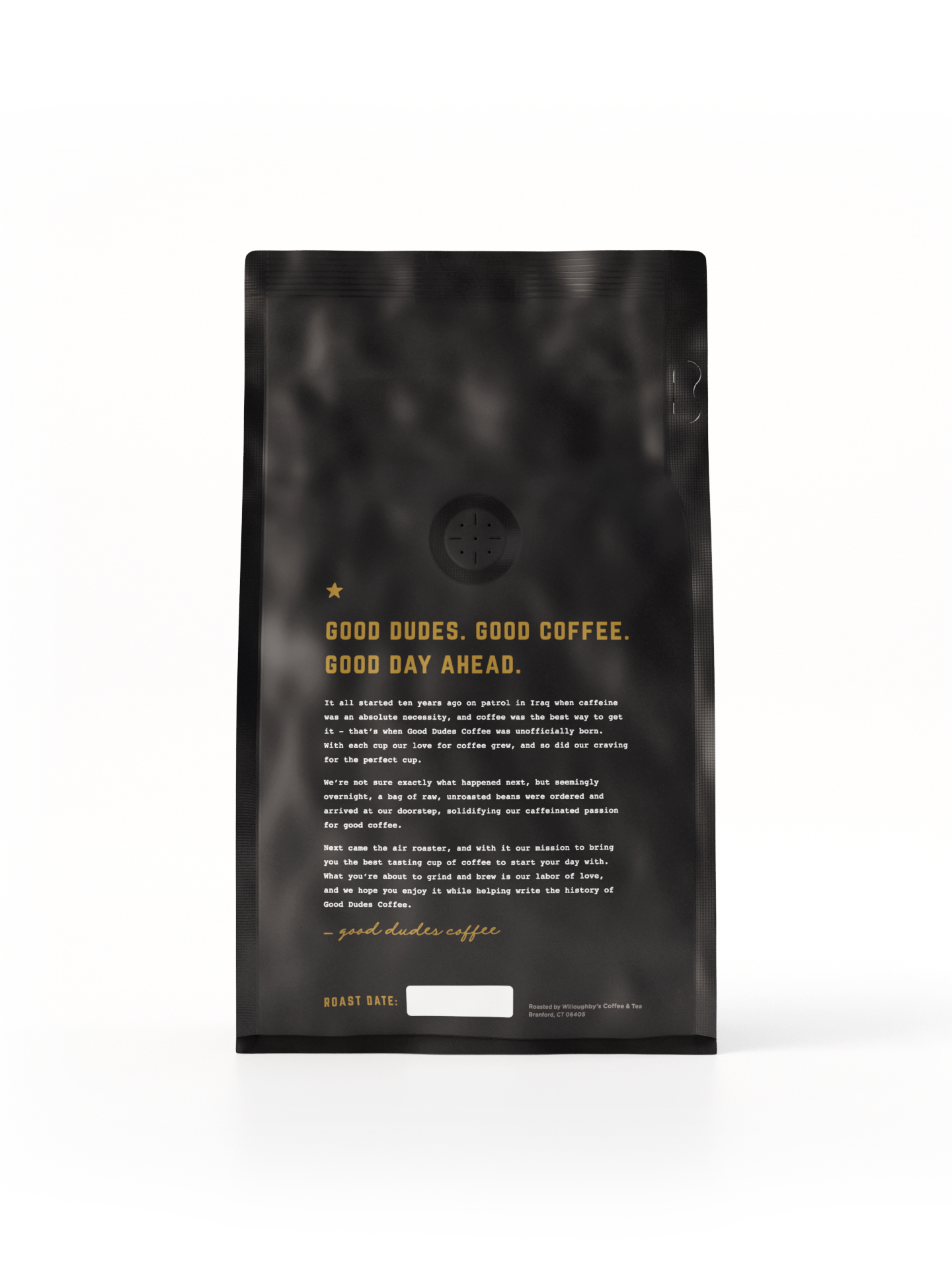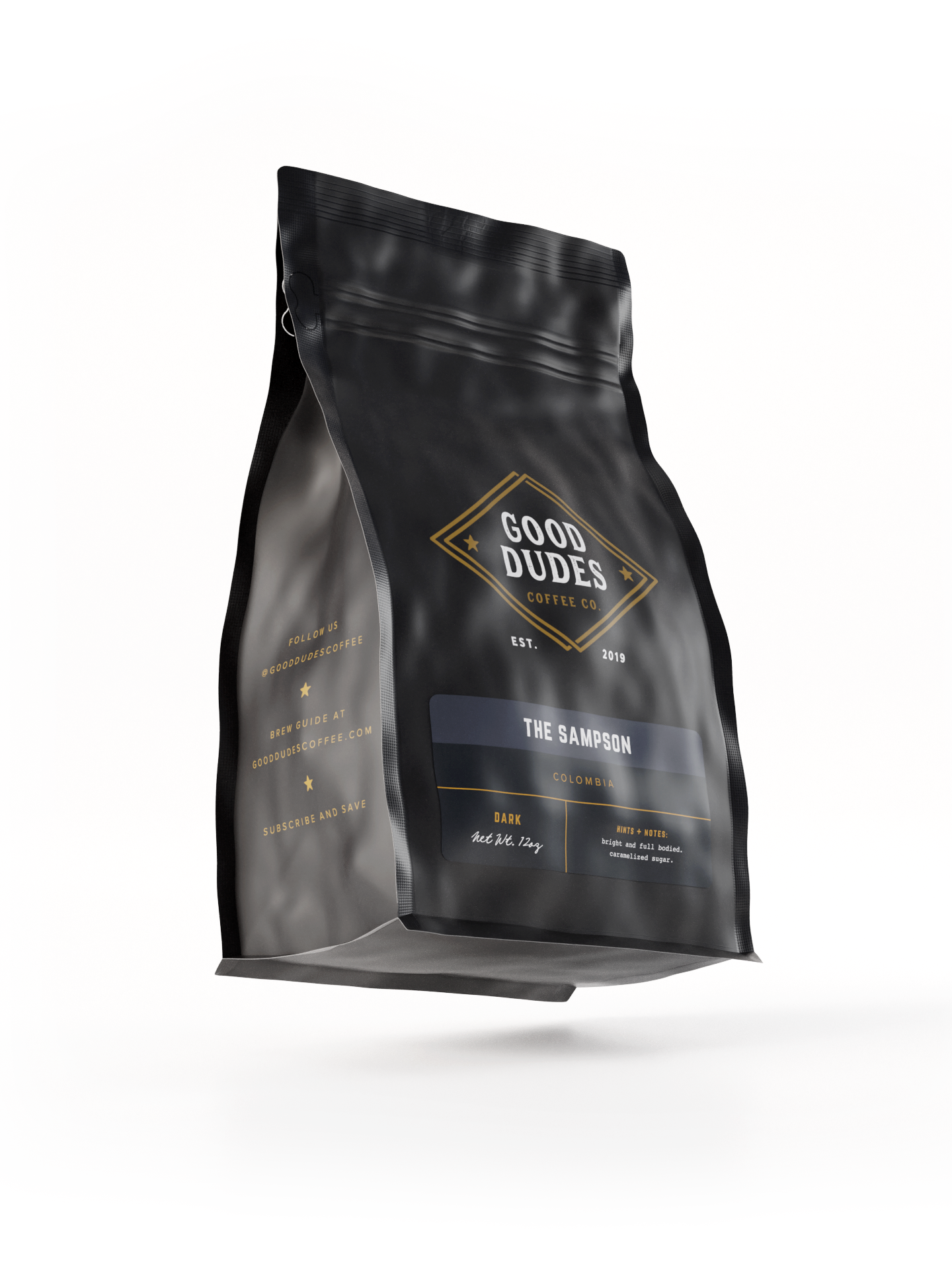 Great flavor, my go to in the mornings
Best espresso
Best espresso I have ever made, superb rich flavor, it has a great Carmel flavor that I haven't seen in other beans. Super fresh and always produces the best crema. You won't be able to use any other beans after you try your first cup.
Best Dark Roast
I am a connoisseur when it comes to dark roasted coffee. I have tried plenty of dark roasted coffee, but none of them have ever come close to the greatness that is "The Sampson." Bold, dark, and delicious without tasting like your grandfather's ash tray. If you are looking for a dark roast that packs plenty of bright and rich flavor, The Sampson is the way to go!
Best brew out there
While I know that the original "Good Dude" doesn't love this blend, it is my absolute favorite - it is my go-to blend and is a completely satisfying, rich, dark flavorful cup every time. I've tried others - and always come back to my favorite Sampson....
Find the Best Brew Technique
Find the best way to brew your Good Dudes with our brew guide. Your time is valuable but so is finding the best way to brew.
Brew Guide